Today my boys are out hunting, I have one girl asleep and another enjoying her own coveted tv time. In this quiet time I am reflecting on all the things I am thankful for and am just amazed at all I have. We really have so much in America and sometimes we forget how much we really do have. I have jumped on the facebook bandwagon and writing things that I am thankful for and I know I am not even skimming the surface. How do you encompass an entire life and everything in it into 30 days? I am at a loss...
This moring was the Christmas parade in Lebanon. I was able to enjoy it with a gppd friend and lots of little children. It made me think about this Christmas and all the shopping that is to come But. this year I am choosing to focus on how I can incorporate fair trade products in my shopping and my ability to give to others. (So friends and family- be prepared because you may get some not-so traditional gift this year!)
In my midst of seeking for fare trade I have found many different shopping sites. Here are a few:
The Brave Collection sells beautiful jewelry that helps support survivors of the sex trade in Cambodia.
www.thebravecollection.com
You can help African children get shoes, and help people create jobs for themselves through learning how to make shoes.
www.solehope.com/
Buy the Change USA sells goods created by women in the developing world who were victims. Their mission is to encourage consumers to buy goods that support undervalued women.
www.buythechangeusa.com
We create opportunities for artisans in developing countries to earn income by bringing their products and stories to our markets through long-term, fair trading relationships.http://www.tenthousandvillages.com/
Umoja Women's Shop sells traditional, glass-beaded jewelry made by women from Umoja, Kenya who have escaped abusive lives in favor of a violence-free community in Umoja. All the color combinations are preserved from their ceremonial jewelry.
www.umojawomen.net
Connecting shoppers with products that support causes.
http://shopwithmeaning.org/
Bajalia sells authentic handmade products war-torn countries. All products -- women's accessories, shawls, wall art, handmade paper, baskets, and more -- are fair trade.
www.bajalia.com
Or you can go to one of my fellow adoptive momma's boards and check out over 200 stores!
http://pinterest.com/abeautiful_mess/shopping-with-a-purpose/
And, if you (and by you I mean I) really can't say goodbye to Target, GAP or Sephora then there is an amazing website called Pure Charity that you can go throught ot purchase items straight for the store and a percentage of each of your purchases goes to charity and the amazing part is- YOU get to pick the Charity! How cool is that!
www.purecharity.com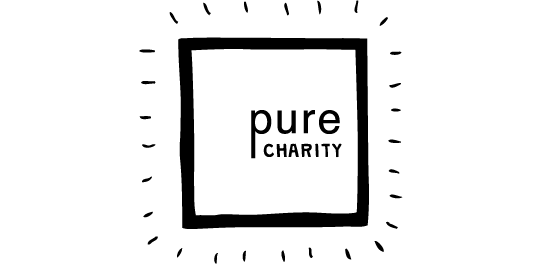 So....Happy Christmas Shopping!!!